JAZZ CAMPUS MAINZ
Jazz Campus Mainz is an international artistic education program affiliated with the School of Music at Johannes Gutenberg University Mainz.
It is based on two pillars: The Gutenberg Jazz Collective, a first-rate education program for young professionals, and the Summer School as basic education for ambitious young people (preparatory course).
In addition, Jazz Campus Mainz will offer concert series, masterclasses and lectures.
+++ NEWS +++ NEWS +++ NEWS +++ NEWS +++ NEWS +++ NEWS +++
Summer School 2022 - Registration deadline extended
We are extending the registration deadline for this year's Summer School. The deadline now ends on 15.08.2022.
Gutenberg Jazz Collective feat. Billy Hart & Ben Street

Early on Billy Hart performed in Washington, D.C. with soul artists such as Otis Redding and Sam and Dave, and then later with Buck Hill and Shirley Horn, and was a sideman with the Montgomery Brothers (1961), Jimmy Smith (1964–1966), and Wes Montgomery (1966–1968). Hart moved to New York in 1968, where he recorded with McCoy Tyner, Wayne Shorter, and Joe Zawinul, and played with Eddie Harris, Pharoah Sanders, and Marian McPartland.
Hart was a member of Herbie Hancock's sextet (1969–1973), and played with McCoy Tyner (1973–1974), Stan Getz (1974–1977), and Quest (1980s), in addition to extensive freelance playing (including recording with Miles Davis on 1972's On the Corner).
Billy Hart works steadily and teaches widely. Since the early 1990s Hart spends considerable time at the Oberlin Conservatory of Music, and is adjunct faculty at the New England Conservatory of Music and Western Michigan University. He also conducts private lessons through The New School and New York University. Hart often contributes to the Stokes Forest Music Camp and the Dworp Summer Jazz Clinic in Belgium.
Ben Street studied at the New England Conservatory of Music in Boston with Miroslav Vitous and Dave Holland before moving to New York in 1991. He has performed and toured with many notable artists including Danilo Pérez, Kurt Rosenwinkel, Roswell Rudd, Lee Konitz, David Sanchez, James Moody, Mark Turner, Frank Foster, Clark Terry, Junior Cook, and Jimmy Scott, among many others.
Street's selected discography includes The Next Step, The Enemies of Energy, Heartcore (Kurt Rosenwinkel), Til Then, Live at the Jazz Showcase (Danilo Pérez), Coral, Cultural Survival (David Sanchez), La Bikina (Ed Simon), Morenica (Anthony Coleman), Holiday Songs and Lullabies (Shawn Colvin), At Last (Cyndi Lauper), Guilty (Ethan Iverson, Jorge Rossy, and Chris Cheek), Widening Circles (Barney McAll), Dust (Ben Monder Trio), Space Cowboys Original Motion Picture Soundtrack, Purple Violets (Sam Rivers/Kresten Osgood), and Quartet (Billy Hart).
We are looking forward to the concert with Billy, Ben and the Gutenberg Jazz Collective!
Tuesday August 30th 2022
8pm Frankfurter Hof, Main
The members for the second "Gutenberg Jazz Collective" have been appointed 
The well-rehearsed rhythm section consisting of Nico Klöffer (double bass) and Finn Wiest (drums), who will be starting his Master's studies at the prestigious City College in New York City this fall, form a both secure and lively base for the new band. They will be complemented by the new kids on the block, Justin Zitt (piano) and Jakob Bänsch (trumpet), who are equipped with astounding musical spirit and virtuosity. Aitziber Cofre Real from London with her enchanting voice includes the new line up.
The five-piece ensemble will get together in Mainz on a regular basis to work with international jazz stars Billy Hart (drums), Ben Street (double bass), Becca Stevens (vocals), Kris Davis (Piano), and Ingrid Jensen (trumpet).
The band was selected by a prominently staffed jury consisting of Jazz Ballard (drums) and Norma Winstone (grande dame of European vocal jazz), German jazz greats Pablo Held (piano), Lisa Wulff (double bass), and Heidi Bayer (trumpet), and the leading minds of Jazz Campus Mainz (JCM), Sebastian Sternal (piano, professor at Mainz Music School and artistic director at JCM) and Andreas Dittinger (piano, managing director at JCM).
New YouTube channel
We just launched our
YouTube channel
to provide first-hand insights from the first round of residencies of the Gutenberg Jazz Collective (GJC). See for yourself what our guest artists Ben Wendel, Norma Winstone, Sullivan Fortner and Lionel Loueke have to say about the program and get an impression of their residencies and concerts.
The Jazz Campus Mainz is a project of School of Music at JGU Mainz and is made possible by the Gutenberg Research College (GRC) of the Johannes Gutenberg University Mainz.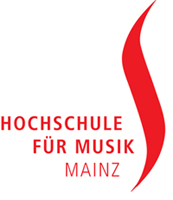 .