JAZZ CAMPUS MAINZ
Jazz Campus Mainz is an international artistic education program affiliated with the School of Music at Johannes Gutenberg University Mainz.
It is based on two pillars: The Gutenberg Jazz Collective, a first-rate education program for young professionals, and the Summer School as basic education for ambitious young people (preparatory course).
In addition, Jazz Campus Mainz will offer concert series, masterclasses and lectures.
+++ NEWS +++ NEWS +++ NEWS +++ NEWS +++ NEWS +++ NEWS +++
THE NEW GENERATION OF THE GUTENBERG JAZZ COLLECTIVE HAS BEEN SELECTED!
We are thrilled to welcome these outstanding musicians in Mainz:
Kateryna Kravchenko (vocals/UKR)
Maxence Ravelomanantsoa (saxophone/FR)
Jack Towse (trumpet/USA)
Leon Hattori (piano/GER)
Tabea Kind (bass/GER)
Oscar Georges (drums/BE,FR)
TONKULT MEETS AARON PARKS!
Jazz im Kakadu
The Mebus Weinig Duo celebrates both the soloistic quality of the two musicians and the extraordinary combination of trumpet and double bass - a sonic symbiosis of the frequency spectrum. Like two different poles, the high, playful trumpet notes contrast with the earthy, deep double bass sound and yet merge together to form a unity.
Opposites attract, and this also applies to the two musical personalities, who are united by a long friendship.
Now there is the unique opportunity to experience the Mebus Weinig Duo in combination with the exceptional pianist Aaron Parks. One can look forward to harmonic and melodic voyages of discovery full of inspiration, improvisation and breathtaking interplay.
Parks has been internationally known for decades, has countless releases on renowned labels such as ECM and Blue Note, and was awarded a Grammy for his contribution to Terence Blanchard's A Tale of God's Will, among others.
Marko Mebus - Trumpet
Bastian Weinig - Bass
feat. Aaron Parks - Piano
Tickets
Wed., 07. of june 2023, Kakadu Bar
Start: 20:00 Uhr
TREFFPUNKT JAZZ!
Gutenberg Jazz Collective feat. Lage Lund
The new generation of the Gutenberg Jazz Collective - a young excellence jazz ensemble - meets Lage Lund for their first concert.
Lage Lund is acclaimed as one of the finest guitarists of his generation.
Born and raised in Norway, he relocated to Boston after high school on a scholarship to Berklee College of Music. In 2002 he moved to New York and soon became the first electric guitarist ever to enroll at the Juilliard School of Music. As a sideman he has played with the David Sanchez Quartet, the Maria Schneider Orchestra, Mark Turner, Seamus Blake and many more.
After a series of three releases featuring bassist Ben Street and drummer Bill Stewart, 2019 sees the release of "Terrible Animals". With Sullivan Fortner on piano, Larry Grenadier on bass and Tyshawn Sorey on drums it is the most compositionally ambitious and daringly performed of Lage Lund's five albums on Criss Cross.
Through frequent appearances and tours stateside and throughout Europe, Asia and around the world, Lage has ascended to the highest ranks as a performer and a creative force.
Kateryna Kravchenko - Vocals
Maxence Ravelomanantsoa - Saxophone
Jack Towse - Trumpet
Leon Hattori - Piano
Tabea Kind - Bass
Oscar Georges - Drums
feat. Lage Lund - Guitar
Tickets
Wednesday, 28. of June 2023, Frankfurter Hof
Start: 8 PM
TREFFPUNKT JAZZ!
Gutenberg Jazz Collective feat. Joey Baron
Joey Baron, born in Richmond, Virginia, started playing at age 9. Encouragement from his elementary school music teacher led to private studies with local musicians. Joey's first musical experiences were playing along with his stereo record player in the park. By the time he was twelve, Baron was also working with local bands on weekends.
After a very brief period at berklee school of music in Boston he moved to Los Angeles, California to work with his idol Carmen McRae. During this period, Joey also worked regularly with Chet Baker, Blue Mitchell, Leroy Vinnegar, Andy Simpkins, Eugene Wright, Hampton Hawes, Lenny Breau, Lou Rawls, and Al Jarreau.
Relocating to nyc in 1983, he quickly established himself as a vital contributor to New York's creative music scene. Barons talents during this period were welcomed by such diverse musicians / artists as: John Zorn's Naked City, Toots Thielemans, Red Rodney- Ira Sullivan, David Bowie, Jay McShann, Big Joe Turner, Al Hirt, Laurie Anderson, Pat Martino, Dr John, Allen Ginsburg and Lou Reed. And now with the Gutenberg Jazz Collective in Mainz!
Kateryna Kravchenko - Vocals
Maxence Ravelomanantsoa - Saxophone
Jack Towse - Trumpet
Leon Hattori - Piano
Tabea Kind - Bass
Oscar Georges - Drums
feat. Joey Baron - Drums
Tickets
Thursday, 31. of August 2023, Frankfurter Hof
Start: 8 PM
OUR GUEST ARTISTS FOR 2023: JOEY BARON, LAGE LUND, BEN VAN GELDER AND LINDA MAY HAN OH
We are happy to announce that Linda May Han Oh will also be one of our guest artists!
NEW YOUTUBE CHANNEL
We just launched our
YouTube channel
to provide first-hand insights from the first round of residencies of the Gutenberg Jazz Collective (GJC). See for yourself what our guest artists Ben Wendel, Norma Winstone, Sullivan Fortner and Lionel Loueke have to say about the program and get an impression of their residencies and concerts.
The Jazz Campus Mainz is a project of School of Music at JGU Mainz and is made possible by the Gutenberg Research College (GRC) of the Johannes Gutenberg University Mainz.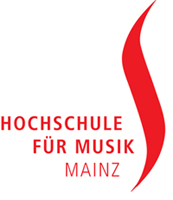 .