JAZZ CAMPUS MAINZ
Jazz Campus Mainz is an international artistic education program affiliated with the School of Music at Johannes Gutenberg University Mainz.
It is based on two pillars: The Gutenberg Jazz Collective, a first-rate education program for young professionals, and the Summer School as basic education for ambitious young people (preparatory course).
In addition, Jazz Campus Mainz will offer concert series, masterclasses and lectures.
+++ UPCOMING EVENT +++ UPCOMING EVENT +++ UPCOMING EVENT +++ UPCOMING EVENT +++ 
Gutenberg Jazz Collective feat. Ben Wendel
Location: Kulturclub schon schön
Date: Saturday, September 4th, 2021
Concerts at 07 p.m. and 09 p.m.
Gutenberg Jazz Collective meets exceptional saxophonist Ben Wendel. The multiple Grammy-nominated musician, composer and producer is one of the most influential representatives of his generation. With the Gutenberg Jazz Collective he has developed an exciting program that is now being performed: improvisations and interplay at the highest level.
Tickets (and organizational matters): https://www.schon-schoen.de/ticketshop.html
+++ NEWS +++ NEWS +++ NEWS +++ NEWS +++ NEWS +++ NEWS +++
Jazz Campus Mainz and Landesmusikakademie RLP become cooperation partners
The Landesmusikakademie Rheinland-Pfalz and the Jazz Campus Mainz are entering into a cooperation in the field of promoting young talent and offering general education in the jazz sector. The collaboration begins with this year's summer school program, which the LMAK organizes in close cooperation with the Jazz Campus Mainz at the HfM. From 2022, further formats in the field of music teacher training and further training for ambitious amateur and semi-professional musicians are planned. The cooperation creates valuable symbioses and a strengthening of the jazz scene in Rhineland-Palatinate on various levels, as well as strengthening the jazz and music teacher training profiles at the HfM Mainz and the LMAK RLP.

+++++++++++++++++++++++++++++++++++++++++++++++++++++++++
We extend the registration deadline for the "Summer School"-program. Interested teenagers and young adults who want to dive deeper into the jazz world and perhaps even want to prepare for an entrance exam can register for the Summer School until 01 August 2021. Here you can expect lessons in the masterclass principle, combo coaching, theory, ear training, jam sessions and more! Write us an e-mail to jazzcampus@uni-mainz.de
+++++++++++++++++++++++++++++++++++++++++++++++++++++++++
Gutenberg Jazz Collective
Next working phase from August 30 to September 4, 2021 - concert with Gutenberg Jazz Collective and Ben Wendel (Sax) on September 4 at the music club "schon schön" in Mainz. Stay tuned!!!  
The Jazz Campus Mainz is a project of School of Music at JGU Mainz and is made possible by the Gutenberg Research College (GRC) of the Johannes Gutenberg University Mainz.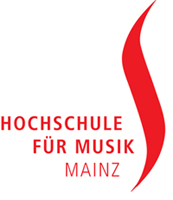 .