JAZZ CAMPUS MAINZ
Jazz Campus Mainz is an international artistic education program affiliated with the School of Music at Johannes Gutenberg University Mainz.
It is based on two pillars: The Gutenberg Jazz Collective, a first-rate education program for young professionals, and the Summer School as basic education for ambitious young people (preparatory course).
In addition, Jazz Campus Mainz will offer concert series, masterclasses and lectures.
+++ NEWS +++ NEWS +++ NEWS +++ NEWS +++ NEWS +++ NEWS +++
THE NEXT CONCERTS AT THE JAZZ CAMPUS MAINZ
Tonkult Meets... Will Vinson feat. Projekt Orion // 20.10.2023 // Frankfurter Hof, Mainz // Tickets

Tonkult Meets... Savannah Harris // 03.11.2023 // Zum grünen Kakadu, Mainz

Gutenberg Jazz Collective feat. Ben van Gelder // 27.11.2023 // Hochschule für Musik, Mainz

Gutenberg Jazz Collective feat. Linda May Han Oh // 10.04.2024 // TBD

TONKULT MEETS… WILL VINSON feat. PROJEKT ORION
Saxofon-Star trifft auf Tonkult-Big Band!

Thursday, 20 October 2023 / 20:00 PM
Frankfurter Hof, Mainz
Tickets

London-born alto saxophonist Will Vinson embarked on his career in New York at an early stage, and it has since expanded worldwide. Both with his albums and as a sideman, he has received several awards, including recognition from Downbeat Magazine. Will's saxophone playing is characterized by incredible power and dramaturgical sensibility and is characterized by his versatile, strong sound and technique. His compositions and performance demonstrate deep respect for the centuries-old jazz tradition, which he places within contemporary contexts, thus creating a unique approach and interpretation style.
PROJEKT ORION – one band, many voices. Originally founded by four composers and musicians: Vroni Frisch, Marko Mebus, Gregor Schor, and Maximilian Shaikh-Yousef. Projekt Orion is an orchestra that represents the Mainz jazz scene. It has also engaged in a diverse array of projects, including collaborations with artists such as Julian Argüelles and Frederik Köster, among others. The focus is on collaboratively creating programs for big bands, involving both guest musicians and the band itself. As part of this process, compositions will be exclusively written and arranged by musicians from the Mainz scene.

Saxophone: Gregor Schor, Maximilian Shaikh-Yousef, Joachim Lenhard, Philippe Rupp, Kira Linn
Trumpet: Marko Mebus, János Löber, Gabriel Rosenbach, Jason Schneider
Trombone: Jonathan Strieder, Carlotta Armbruster, Tobias Herzog
Rhythm section: Andreas Dittinger, Lukas Roos, Bastian Weinig, Pit Marquard
THE GUTENBERG JAZZ COLLECTIVE 2023
We are thrilled to welcome these outstanding musicians in Mainz:
Kateryna Kravchenko (vocals/UKR)
Maxence Ravelomanantsoa (saxophone/FR)
Jack Towse (trumpet/USA)
Leon Hattori (piano/GER)
Tabea Kind (bass/GER)
Oscar Georges (drums/BE,FR)
OUR GUEST ARTISTS FOR 2023: JOEY BARON, LAGE LUND, BEN VAN GELDER AND LINDA MAY HAN OH
OUR YOUTUBE CHANNEL
We just launched our
YouTube channel
to provide first-hand insights from the first round of residencies of the Gutenberg Jazz Collective (GJC). See for yourself what our guest artists Ben Wendel, Norma Winstone, Sullivan Fortner and Lionel Loueke have to say about the program and get an impression of their residencies and concerts.
The Jazz Campus Mainz is a project of School of Music at JGU Mainz and is made possible by the Gutenberg Research College (GRC) of the Johannes Gutenberg University Mainz.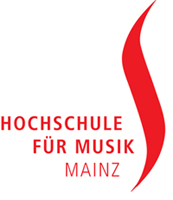 .