JAZZ CAMPUS MAINZ
Jazz Campus Mainz is an international artistic education program affiliated with the School of Music at Johannes Gutenberg University Mainz.
It is based on two pillars: The Gutenberg Jazz Collective, a first-rate education program for young professionals, and the Summer School as basic education for ambitious young people (preparatory course).
In addition, Jazz Campus Mainz will offer concert series, masterclasses and lectures.
+++ NEWS +++ NEWS +++ NEWS +++ NEWS +++ NEWS +++ NEWS +++
Gutenberg Jazz Collective feat. Kris Davis

Pianist-composer Kris Davis was named 2017 Rising Star Pianist/2018 Rising Star Artist in Downbeat magazine and dubbed one of the music's top up-and-comers in a 2012 New York Times article titled "New Pilots at the Keyboard," with the newspaper saying: "One method for deciding where to hear jazz on a given night has been to track down the pianist Kris Davis." To date, Davis has released twelve recordings as leader. Her 2016 release, Duopoly, made The New York Times, Pop Matters, NPR, LA Times, and Jazz Times best albums of 2016. Davis works as a collaborator and side person with artists such as John Zorn, Terri Lyne Carrington, Craig Taborn, Tyshawn Sorey, Eric Revis, Michael Formanek, Tony Malaby, Ingrid Laubrock, Julian Lage, Mary Halvorson and Tom Rainey. Davis received a Doris Duke Impact award in 2015 and multiple commissions to compose new works from The Shifting Foundation, The Jazz Gallery/Jerome Foundation and the Canada Council for the Arts.  She is the Associate Program Director of Creative Development for the Insitute Jazz and Gender Justice at Berklee College of Music.
We are looking forward to the concert with Kris and the NEW Gutenberg Jazz Collective!
Tuesday June 21st 2022
7:30pm Roter Saal
HfM Mainz
The members for the second "Gutenberg Jazz Collective" have been appointed 
The well-rehearsed rhythm section consisting of Nico Klöffer (double bass) and Finn Wiest (drums), who will be starting his Master's studies at the prestigious City College in New York City this fall, form a both secure and lively base for the new band. They will be complemented by the new kids on the block, Justin Zitt (piano) and Jakob Bänsch (trumpet), who are equipped with astounding musical spirit and virtuosity. Aitziber Cofre Real from London with her enchanting voice includes the new line up.
The five-piece ensemble will get together in Mainz on a regular basis to work with international jazz stars Billy Hart (drums), Ben Street (double bass), Becca Stevens (vocals), Kris Davis (Piano), and Ingrid Jensen (trumpet).
The band was selected by a prominently staffed jury consisting of Jazz Ballard (drums) and Norma Winstone (grande dame of European vocal jazz), German jazz greats Pablo Held (piano), Lisa Wulff (double bass), and Heidi Bayer (trumpet), and the leading minds of Jazz Campus Mainz (JCM), Sebastian Sternal (piano, professor at Mainz Music School and artistic director at JCM) and Andreas Dittinger (piano, managing director at JCM).
New YouTube channel
We just launched our
YouTube channel
to provide first-hand insights from the first round of residencies of the Gutenberg Jazz Collective (GJC). See for yourself what our guest artists Ben Wendel, Norma Winstone, Sullivan Fortner and Lionel Loueke have to say about the program and get an impression of their residencies and concerts.
The Jazz Campus Mainz is a project of School of Music at JGU Mainz and is made possible by the Gutenberg Research College (GRC) of the Johannes Gutenberg University Mainz.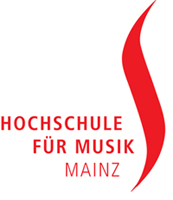 .