JAZZ CAMPUS MAINZ
Jazz Campus Mainz is an international artistic education program affiliated with the School of Music at Johannes Gutenberg University Mainz.
It is based on two pillars: The Gutenberg Jazz Collective, a first-rate education program for young professionals, and the Summer School as basic education for ambitious young people (preparatory course).
In addition, Jazz Campus Mainz will offer concert series, masterclasses and lectures.
+++ NEWS +++ NEWS +++ NEWS +++ NEWS +++ NEWS +++ NEWS +++
Apply now for Gutenberg Jazz Collective 2022
Become a part of Jazz Campus Mainz and apply for the exclusive international ensemble Gutenberg Jazz Collective (GJC)! The one-year program starts in June 2022 and enables you to be coached by and play concerts with 
Becca Stevens (vocals), Ingrid Jensen (trumpet), Kris Davis (piano), Ben Street (bass) and Billy Hart (drums). We'll accept applications until March 7th, 2022. You'll find everything you need to know here. We're looking forward to meeting you! 
New YouTube channel
We just launched our
YouTube channel
to provide first-hand insights from the first round of residencies of the Gutenberg Jazz Collective (GJC). See for yourself what our guest artists Ben Wendel, Norma Winstone, Sullivan Fortner and Lionel Loueke have to say about the program and get an impression of their residencies and concerts.
The Jazz Campus Mainz is a project of School of Music at JGU Mainz and is made possible by the Gutenberg Research College (GRC) of the Johannes Gutenberg University Mainz.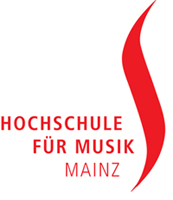 .