JAZZ CAMPUS MAINZ
Jazz Campus Mainz is an international artistic education program affiliated with the School of Music at Johannes Gutenberg University Mainz.
It is based on two pillars: The Gutenberg Jazz Collective, a first-rate education program for young professionals, and the Summer School as basic education for ambitious young people (preparatory course).
In addition, Jazz Campus Mainz will offer concert series, masterclasses and lectures.
+++ NEWS +++ NEWS +++ NEWS +++ NEWS +++ NEWS +++ NEWS +++
THE NEXT CONCERTS AT THE JAZZ CAMPUS MAINZ
SAVE THE DATE! Auditions for the next Gutenberg Jazz Collective: April 11 & 12, 2024
Gutenberg Jazz Collective feat. Linda May Han Oh // 10.04.2024 // Kulturclub schon schön

THE GUTENBERG JAZZ COLLECTIVE 2023
We are thrilled to welcome these outstanding musicians in Mainz:
Kateryna Kravchenko (vocals/UKR)
Maxence Ravelomanantsoa (saxophone/FR)
Jack Towse (trumpet/USA)
Leon Hattori (piano/GER)
Tabea Kind (bass/GER)
Oscar Georges (drums/BE,FR)
OUR GUEST ARTISTS FOR 2023: JOEY BARON, LAGE LUND, BEN VAN GELDER AND LINDA MAY HAN OH
OUR YOUTUBE CHANNEL
We just launched our
YouTube channel
to provide first-hand insights from the first round of residencies of the Gutenberg Jazz Collective (GJC). See for yourself what our guest artists Ben Wendel, Norma Winstone, Sullivan Fortner and Lionel Loueke have to say about the program and get an impression of their residencies and concerts.
The Jazz Campus Mainz is a project of School of Music at JGU Mainz and is made possible by the Gutenberg Research College (GRC) of the Johannes Gutenberg University Mainz.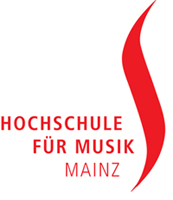 .