JAZZ CAMPUS MAINZ
Jazz Campus Mainz is an international artistic education program affiliated with the School of Music at Johannes Gutenberg University Mainz.
It is based on two pillars: The Gutenberg Jazz Collective, a first-rate education program for young professionals, and the Summer School as basic education for ambitious young people (preparatory course).
In addition, Jazz Campus Mainz will offer concert series, masterclasses and lectures.
+++ NEWS +++ NEWS +++ NEWS +++ NEWS +++ NEWS +++ NEWS +++
APPLY NOW TO BECOME A MEMBER OF THE GUTENBERG JAZZ COLLECTIVE 2023!
Apply here for the next generation of the GJC - applications are open until March 13, 2023. We're looking forward to welcoming you in Mainz on April 5 & 6 for the live auditions!
OUR GUEST ARTISTS FOR 2023: JOEY BARON, LAGE LUND, BEN VAN GELDER AND LINDA MAY HAN OH
We are happy to announce that Linda May Han Oh will also be one of our guest artists!
TREFFPUNKT JAZZ: INGRID JENSEN
The Canadian and Berklee alumna Ingrid Jensen has been hailed as one of the most gifted trumpeters of her generation and one of the most in-demand trumpet players on the global jazz scene.
Besides her artistic career, Jensen is also a dedicated jazz educator, having taught trumpet at the University of Michigan and Peabody Conservatory. She is currently serving as Interim Associate Dean and Director of Jazz Arts at Manhattan School of Music.
Since her victory at the Carmine Caruso Trumpet Competition in 1995, Jensen has since sat on the judges' panel twice for said competition. She is regularly invited to trumpet festivals around the world and recently served as Artist-in-Residence at the prestigious Monterey Jazz Festival.
One of Ingrid's most frequent and closest collaborators is her sister, saxophonist and composer Christine Jensen. The sisters release, Infinitude, featuring the brilliant guitarist Ben Monder, received heavy praise from the Jazz Community as did Ingrid's latest recording, Invisible Sounds.
Aitziber Cofre Real - Gesang
Jakob Bänsch - Trompete
Justin Zitt - Piano
Nico Klöffer - Bass
Finn Wiest - Schlagzeug
feat. Ingrid Jensen - Trompete
Get your tickets here
Tuesday, 4th of April 2023, Frankfurter Hof
Start: 8 PM, admission: 7 PM
NEW YOUTUBE CHANNEL
We just launched our
YouTube channel
to provide first-hand insights from the first round of residencies of the Gutenberg Jazz Collective (GJC). See for yourself what our guest artists Ben Wendel, Norma Winstone, Sullivan Fortner and Lionel Loueke have to say about the program and get an impression of their residencies and concerts.
The Jazz Campus Mainz is a project of School of Music at JGU Mainz and is made possible by the Gutenberg Research College (GRC) of the Johannes Gutenberg University Mainz.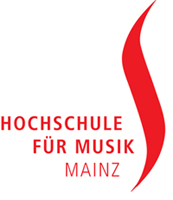 .