JAZZ CAMPUS MAINZ
Jazz Campus Mainz is an international artistic education program affiliated with the School of Music at Johannes Gutenberg University Mainz.
It is based on two pillars: The Gutenberg Jazz Collective, a first-rate education program for young professionals, and the Summer School as basic education for ambitious young people (preparatory course).
In addition, Jazz Campus Mainz will offer concert series, masterclasses and lectures.
+++ NEWS +++ NEWS +++ NEWS +++ NEWS +++ NEWS +++ NEWS +++
AUDITIONS GJC 2023: SAVE THE DATE!
The auditions for GJC membership 2023 will take place on April 5 & 6, 2023. Make a note of the date now and visit our website early next year for more details about the application process.
Gutenberg Jazz Collective feat. Becca Stevens
GRAMMY-nominated, Brooklyn-based and North Carolina-bred Becca Stevens has established an outstanding career for herself, blending an effortless vocal talent with exquisite compositions that draw inspiration from pop, jazz, indie-rock, and traditional Appalachian folk music.
Her most recent album, WONDERBLOOM (GroundUP '20, which she produced and engineered with Nic Hard), displays Stevens' skill of layering profound and discerning lyrics with funky and dance-ready beats in a record that Jazz Magazine described as "sophisticated and sensual pop" and The Mail on Sunday said is "Glamorous… semi-electric pop Prince might approve of." The track "Slow Burn" from WONDERBLOOM was nominated for a GRAMMY for Best Arrangement, Instruments and Vocals in 2020.
Becca continues to push the boundaries of convention, with her music weaving together music from her youth with the expertise of jazz composition she's picked up from some of the greats. Along with her solo output, Becca is a highly-respected collaborator who has worked with the likes of David Crosby, Jacob Collier, Michael League (Snarky Puppy), Brad Mehldau, Chris Thile, Esperanza Spalding, Attacca Quartet, Laura Mvula, José James, Cory Wong, Vince Mendoza and Timo Andres. She refused to be labeled and continues to defy the notion of what a singer-songwriter should be. Instead, she dictates to the rest of what we should (and should not) expect.
Thursday, November 17th, 2022
Hochschule für Music Mainz, Roter Saal
Jakob-Welder-Weg 28 55128 Mainz
Tickets
New YouTube channel
We just launched our
YouTube channel
to provide first-hand insights from the first round of residencies of the Gutenberg Jazz Collective (GJC). See for yourself what our guest artists Ben Wendel, Norma Winstone, Sullivan Fortner and Lionel Loueke have to say about the program and get an impression of their residencies and concerts.
The Jazz Campus Mainz is a project of School of Music at JGU Mainz and is made possible by the Gutenberg Research College (GRC) of the Johannes Gutenberg University Mainz.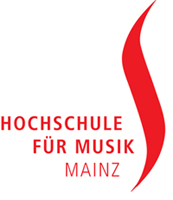 .