JAZZ CAMPUS MAINZ
Jazz Campus Mainz is an international artistic education program affiliated with the School of Music at Johannes Gutenberg University Mainz.
It is based on two pillars: The Gutenberg Jazz Collective, a first-rate education program for young professionals, and the Summer School as basic education for ambitious young people (preparatory course).
In addition, Jazz Campus Mainz will offer concert series, masterclasses and lectures.
+++ NEWS +++ NEWS +++ NEWS +++ NEWS +++ NEWS +++ NEWS +++
Treffpunkt Jazz:  streaming concert  with the Gutenberg Jazz Collective 2021:
Sunday, May 16. 2021, DIGITAL  Doors: 8:00 pm -  Tickets
Line-Up:
Eva Swiderski - Vocals (Deutschland)
Kristina Shamgunova - Sax (Deutschland/Kasachstan)
Svetlana Marinchenko - Piano (Russland/Deutschland)
Ali Watson - Bass (Great Britain)
Ethan Furman - Drums (USA)
The Jazz Campus Mainz is a project of School of Music at JGU Mainz and is made possible by the Gutenberg Research College (GRC) of the Johannes Gutenberg University Mainz.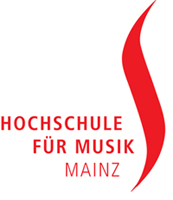 .